you can listen to this audio on
Spotify and iTunes
Theme: Oiliness
Hashtags: #EO #oils #EssentialOils
Cebu Blogger
: Recently, I see some of my friends are into using
Essential Oils
(EO) for
aromatherapy,
wellness and for healing. That's great as I've been an Oil-bularyo for years already! My "discovery" to EO lead me launch my own perfume line in 2013 called
Sweet Orgasm Perfumes
. Since then, I got fascinated about the wonders of EO and how I used it in my daily living.
I've been using oils for beauty and wellness too. From VCO to Olive oil to Argan Oil to scents and perfume down to the purest of essential oils. Both food grade and therapeutic grade.
Will be sharing with you what oils I've tried and when to use them. Shall we start to run the list?
1.
Virgin Coconut Oil (VCO)
- it is perfect for the hair, skin and even well-being in general. Sometimes, when cooking a soupy meal, I'll add about 1 teaspoon of it. It's one of my 'secret' ingredients. And also Victoria Secret's supermodel, Miranda Kerr. Oh, di ba? Bega ang leveling?
Other uses:
For my facial mask with oats, honey and castor oil. I add about half a teaspoon of VCO to the mixture.
Ill add some to my black coffee too. Well, Kopiko Black. Hahaha
Where to buy?
Any Watsons outlets at less than Php 300 or any drug or grocery stores nearest you. Make sure its pure VCO.
2.
Castor Oil
- make sure it is cold-pressed. It's good for the hair and eyelashes. I often times mix it with VCO to lessen its consistency as it has a thicker one making it easily applied to hair and lips.
Other uses:
I mix it with other oils and ingredients to remove body warts and it is effective.
I use it for my little scars. Since it's rich in Vitamin E, I find it really effective! Swear!
Where to buy?
I got mine at Healthy Options in Ayala. I think it's less than Php 500. I'm not sure as I bought a big bottle before and has not consumed all of it, yet.
3.
Moringa O or Malunggay oil
- I stop using body lotion when I was in college due to some ingredients in most commercial lotions that I don't approved of or I find it harmful to my skin as I have a very sensitive one. Good thing, after years of finding the perfect oil, I found this therapeutic malunggay oil. This is the one I'm using for years for my body. It's actually better for "my" skin and it provides that beautiful glow without the need to use any body lotion. Sorry, I'm not a fan of any commercial lotions anymore.
Other uses:
It can be used on the scalp, hair or as massage oil. But I only used it as a topical for my arms and legs and neck too.
Where to buy?
Only available at Watsons outlets at it's only around Php 99.
4.
Extra
Virgin Olive Oil
- Well, this is a no-brainer! I've used it alot when prepping food but mostly in salad dressings. I've read it somewhere that you don't need to use it as a cooking oil or apply heat to it as it could do more harm than getting the benefit as it could turn to be toxic when breathing the smoke. Arggh, to be safe, just add a little lana de oliva in the middle of your cooking sesh as a secondary oil.
Other uses:
I add a teaspoon of it to my
Bentonite clay mask
with Apple Cider Vinegar (ACV). Also in treating my warts and other scars along with castor oil.
Sometimes, if I ran out of Moringa O, I have a bottle of Olive oil enriched with Vitamin E from Watsons and use it as a skin lotion as alternative.
Where to buy?
Watsons for the bottle of Olive oil for Php 99 and any grocery store nearest you. Price could be around Php 300 and above per bottle of 250 ml. Go for the Extra Virgin Olive Oil. The brand I'm using is Contadina by Del Monte for my salad.
5.
Garlic Oil Soft Gel from ATC
- I'm not using it as a dietary supplement or for any treatment on heart disease. I have used it for treating some body warts especially on my neck along with VCO, Castor Oil, Vitamin E oil, ACV and aspirin. Will make a separate blog post about treating warts naturally soon.
Other uses:
Dietary supplement. Refer to the manufacturer's website for details.
Where to buy?
Any drugstores nearest you or at Healthy Options. Price is less than Php 150 for a box of 30 soft gels.
6.
Argan Oil
- I swear to this oil. Hollywood often call this the "liquid gold". It is an organic oil extracted from the Argan tree in Morocco or Argania Spinosa Kernel Oil. It is super rich in vitamin E.
Make sure to get it cold-pressed. I have used and consumed bottles of it from three brands. I only use it to face, neck and occasionally on my elbows and hair. It is my external secret to supple cheeks and young-looking skin. I apply it at day time before primer or just a leave-on and at night before bed time. It works WONDERS! If I have to rate the oils I'm using. I could put this at the first on top of my list that I can't live without.
a.
Josie Maran's 100% pure Argan oil.
This is the oil I've been using for years! And so far, in all other brands, I should stick to it. It's a bit pricey at around Php 2500 but I have 12 months to fill out the entire bottle.
b.
Organic Alley's Argan oil
. There's a point in time that I ran out of my Josie Maran's as I only shop it at Sephora in Singapore which is miles away. I got a cheaper one around Php 500 plus for a 30 ml bottle. It is my go-to day Argan oil. But nothing beats Josie Maran's!
c.
The Ordinary. Argan oil
from the Abnormal Beauty Company. Well, since the Josie Maran is no longer available in Sephora store (Singapore) when I asked a friend to buy it. She got an alternative brand for me. Well, it's close to what I first like. And so far, it works like JM too! Price is around Php 600 for 30 ml.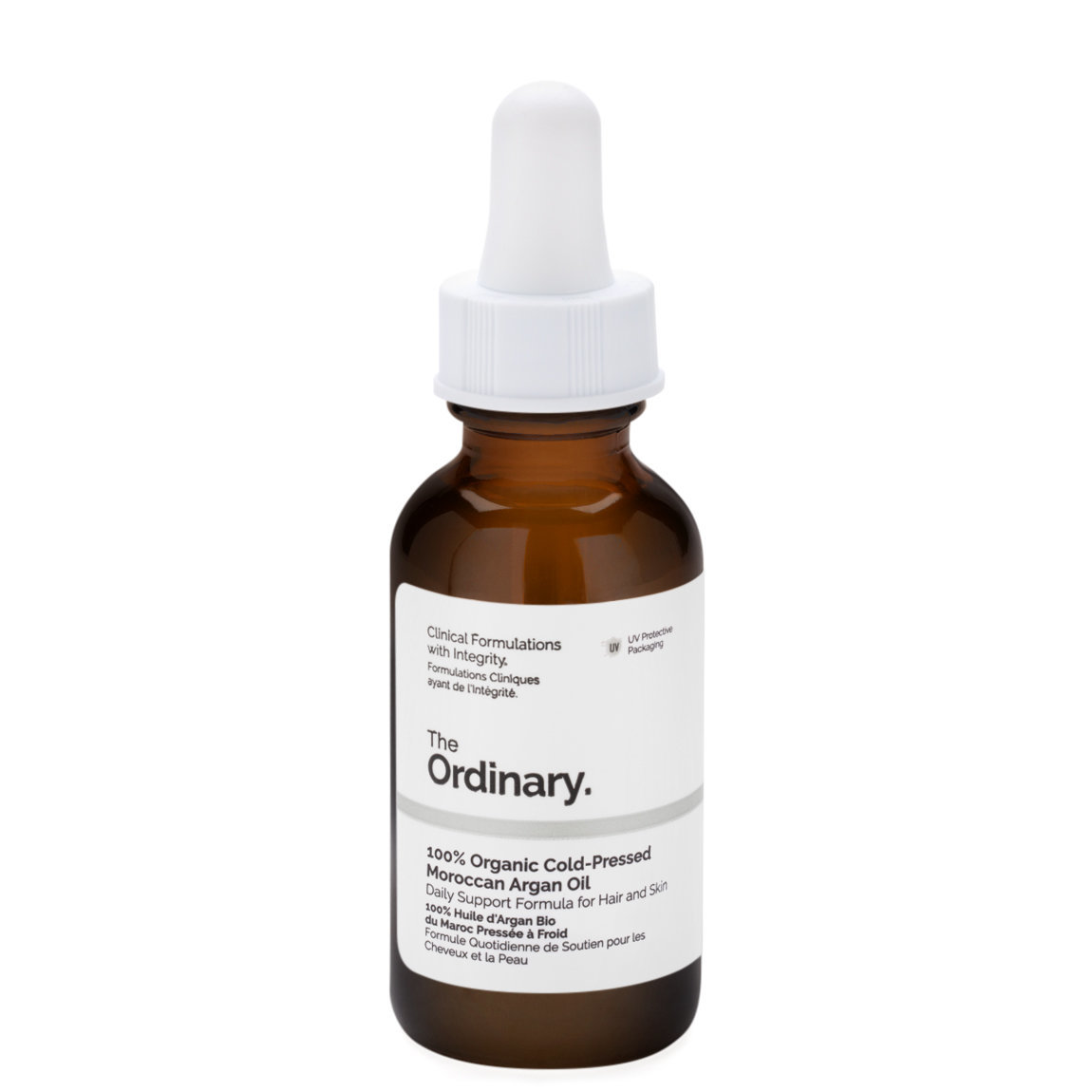 Other uses:
Can be applied at the tips of your hair (to get rid of unwanted frizzy hair and as treatment for split ends), elbows, knee caps and nails.
Where to buy?
All the argan oils I mentioned above can be purchased online on
sephora, lazada.ph, zalora.ph or shopee.ph
.
7.
Maracuja Oil
by Tarte
. It comes from the seeds of the passion fruit. The essential fatty acids is rich in Vitamin C. Reason that is good as skin lightening. I don't find it as a whitening though. But could lighten up a dark skin. Also get it cold-pressed. I have to warn you to only use this at night due to its Vitamin C content, it could be highly photosensitive to one's skin.
Again, if you have applied products rich in Vitamin C on your face, avoid sun exposure, baby! It could highly damage the skin than do good! Remember the word, PHOTOSENSITIVITY. Promise!!!
It is just me, so to be safe, I only use my Maracuja oil on my face only before bed time. I alternate using my Argan oil every other night.
Other uses:
Can be applied to hair, elbows and nails.
Where to buy?
Online at sephora and other beauty stores.
8.
Pure Essential Oils.
I've been quite addicted to use pure EO to alleviate some illnesses and perhaps, as a first aid treatment or my aromatherapy using my ultrasonic humidifier and air purifier or the use of a ceramic diffuser. As what I've said earlier in this post, I'm happy to know some of my friends are now getting, "oily". No pun intended.
Before we quote, "Oiliness is next to ugliness". Now, I can say, "Oiliness is next to godliness". There is something heavenly when using essential oils.
Are you excited which EOs I'm using up to this very day?
a.
Lavender
-just the smell of it, so soothing and relaxing. It has the calming effect jud! So if I felt nervous or uneasy, this is my go-to EO. I highly recommend that you should carry one on your bag. I know KC Concepcion is a die-hard fan of lavenders!
b.
Ylang-Ylang
- I don't know but is has that euphoric effect when having s*x. Swear! Should I supposed to say that? It will enhance libido. Hahaha. I often call this a "sexy" oil.
c.
Rose Geranium
- is considered a poor man's Rose oil. Because a pure Rose EO is really expensive! But it has a similar scent though. And I love it if my room smells like roses!
d.
Rose
- even though it's a bit pricey. I got to have one! Why? Because it is rose! Who doesn't love the smell of roses?
c.
Peppermint
- this is an essential when I have colds or clogged nose. The minty scent definitely helps! But I only use it in the bathroom away from my feline friends as it's bad for them. It definitely has a soothing effect.
d.
Tea Tree
- same as peppermint. It has good anti-bacterial and anti-viral effect. So it is perfect if you are into wellness. I love to mix it with lavender and sandalwood.
e.
Frankincense
- Good for immune system booster and when I need some elevation when I'm praying or simply trying to be more spiritual. It is also a bit expensive. But I got one! It is known as the King of all essential oils. If I want to channel peace and serenity for the moment, this is my go-to EO.
f.
Lemongrass
- I do believe that it drives off insects like mosquitoes and bugs. I often mix it with peppermint too if I want to jump up my mood with mint and citrus scents.
g.
Jasmine
- This is also one of my "sexy" oils. It works as an aphrodisiac for me. I don't know but that's how I'm feeling. LOL. I find this oil really romantic. So if I'm feeling in love, I've got to diffuse some Jasmine EO into the air.
h.
Lemon and Verbena
- Perfect for bathrooms! It instantly get rid of that stinky smell. So I often use it in my bathroom. The food grade lemon EO, I put a drop in my glass pitcher of drinking water for some wellness stuff. But I prefer using fresh cut slices of lemon.
i.
Orange
- Notice, I have a lot of citrus-kind of EOs. Hahaha. I alternate it with lemon on my bathroom. Works just the same as lemon but a bit tangy.
j.
Eucalyptus
- I love this oil! It has a cooling and relaxing effect. When I have minor headaches, I can use a small amount and apply topically on my head. Caution, it can be bad for cats or maybe dogs for that matter. So avoid diffusing it when around them. When I get clogged nose, I use this too with peppermint and tea tree oil diffusing it to the air.
k.
Sandalwood
- Using it along with either lavender, rose, geranium, jasmine or ylang-ylang. I just love the woodsy and warm scent of the oil. Could be calming too. For me, it can't stand alone, it has to be mixed with other essential oils or carrier oils like jojoba oil.
l.
Vanilla
- It has a sweet scent. And I only use it when I'm happy. So I'm calling it a "Happy" oil.
m.
Strawberry
- I like using it in the bathroom along with eucalyptus or tea tree oil. The mix of sweet ripe fruits and minty scents is a bit playful on my sense of smell.
n.
Cedarwood
- this is a natural sedative and deodorizer that I love pairing it with lavender and rose eo. It has anti fungal properties and insect repellent. So I highly suggest one to have this at home! Diffuse it to purify the air.


Where to buy?
Watsons, price range Php 200 and above.
Ory Spa (Ayala) price range Php 300 and above.
Young Living (online)
doTerra (online)
Chemworld Fragrance Factory in SM City Cebu
Aromatherapy Cebu
These are all the essential oils I've been using for years, personally tested and guaranteed effective and have worked for me for the better. I highly suggest to test a small bottle of EO before buying big quantity amounts. I like testing it first to check if it works for me. Essential Oils may work differently on people. I hope this article will help or guide you, if you wish to start using EOs now. Again, it's ok to be "oily" nowadays.
Let me know if you have questions. Comment them below.
"Oiliness is next to godliness"
How can you connect with me?
Facebook Page:
https://www.facebook.com/hersheykissesme/
Contact:
http://www.hersheykisses.me/p/contact-me.html
Instagram:
https://www.instagram.com/xerendipity1/
Twitter:
https://twitter.com/Xerendipity
Youtube:
https://www.youtube.com/user/xerendipity
Telegram:
https://t.me/hersheykissesme
Podcast:
https://anchor.fm/hersheykisses
Sealed with a kiss,
HKM